Mar 9, 2019
High School Lacrosse Pre-Season Challenge
Participants
Boys and Girls
Looking for a great way to prepare for your upcoming high school lacrosse season? Kick off the year in the 3rd Annual High School Lacrosse Scrimmages at Sports Force Parks! Each team will play 3 one-hour games and all games will be played on our professional level synthetic turf fields.


Cost
$300/Team
If you're school requires an invoice to remit payment, please contact Justin Kijowski at jkijowski@sportsforceparks.com or (419) 502-2524 ex:65735.


Divisions
JV & Varsity


Each Team Will Receive:
Three Guaranteed Games (60 minutes)
Water & Cups at Each Field
Officials Included
Free Parking
Synthetic Turf Fields


Tournament Details
Tournament schedule and format will be announced 3-5 days prior to the tournament start date.
Certified Medical Personnel on-site for the duration of the event.
Any questions may be directed to Justin Kijowski - Contact him at jkijowski@sportsforceparks.com or (419) 502-2524 ex:65735
Team Check-In
All teams must complete the team check-in process 30 days prior to the start of the tournament. Follow the steps below so that your team is ready to play!


Lodging
Does your team need hotels for the night? Sports Force Parks at Cedar Point Sports Center has partnered with Traveling Teams, Inc. to assist with all of your tournament housing needs.
Partners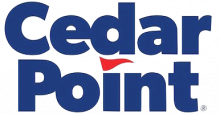 Location
3115 Cleveland Road W
Sandusky, OH 44870