Nov 3, 2018
One-Day Triple Play Baseball Tournament
You are invited to the One-Day Triple Play Tournament! Games will begin early Saturday morning. This is a fall tournament, spring and summer teams will be play up an age group, i.e. a 10U spring/summer team will be a 11U team in the fall. Sports Force Parks at Cedar Point Sports Center combines professional quality fields with unparalleled entertainment to create a one-of-a-kind sports destination! The park has 4 full-size and 8 youth synthetic turf baseball fields, MLB replica fields, high quality concessions, entertainment attractions and more.


Cost
10U-12U: $245/Team
13U-18U: $295/Team


Each Player/Team Will Receive
3 guaranteed games on synthetic turf fields.
ALL games on-site for the duration of the tournament.
Individual and team awards for 1st and 2nd place.
Certified umpires.
Game balls provided for each game.
State-of-the-art electronic scoreboards and scoreboard operator at each field.
High quality on-site concessions.
Free parking.
Ice water and cups at each field.

Tournament Details
Tournament schedule and format will be announced 3-5 days prior to the tournament start date.
Sports Force Parks will not be changing our bat rules for the 2018 season. A full description of the bat rules can be found in the tournament rules.
There is a $8 admission fee for guests over the age of five years old. Player and coach admission is included in the tournament fee. Park admission provides access to the Sky Trail Ropes Course, Putt-In Bay Miniature Golf, and Sky Bounce Bungee Jump!
Certified Medical Personnel on-site for the duration of the event.
Any questions may be directed to Josh McAfee - Contact him at jmcafee@sportsforceparks.com or (419) 502-2524 ex:65734.


Team Check-In
All teams must complete the team check-in process 30 days prior to the start of the tournament. Follow the steps below so that your team is ready to play!
Electronic Parental Waiver: Every player must have a completed electronic Parental Waiver, signed by their guardian, in order to receive their Cedar Point pass.
Certificate of Insurance: Please send your Certificate of Insurance via email to Jordan Kiser at jkiser@sportsforceparks.com. The following must be listed as an "additional insured":
- Cedar Point Park, LLC: 1 Cedar Point Drive, Sandusky, OH 44870
- Sports Force Parks Sandusky, LLC: 3115 Cleveland Road W, Sandusky, OH 44870
- Cedar Fair L.P.: 1 Cedar Point Drive, Sandusky, OH 44870
- Sports Fields, Inc.: 3760 Sixes Road, Suite 126-331, Canton, GA 30114
- County of Erie, Ohio: 2900 Columbus Avenue, Sandusky, OH 44870
Submit Team Roster: Please submit your roster by logging into the account that was used to register you team for the tournament. You can access your account by following this link and logging in in the upper left hand corner.
Partners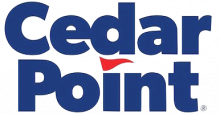 Location
3115 Cleveland Road W
Sandusky, OH 44870