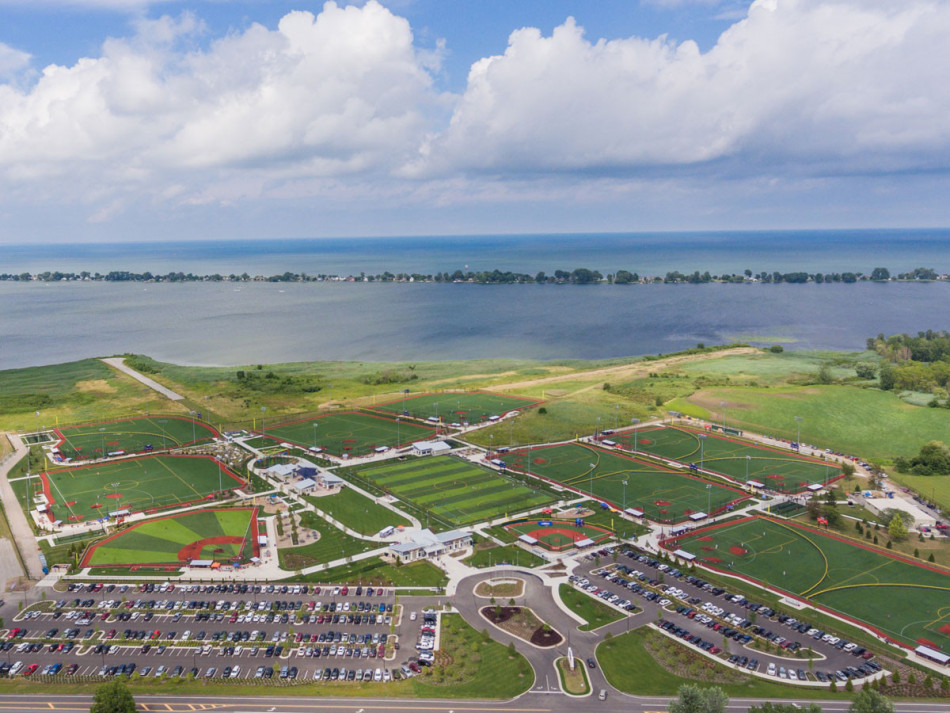 360º View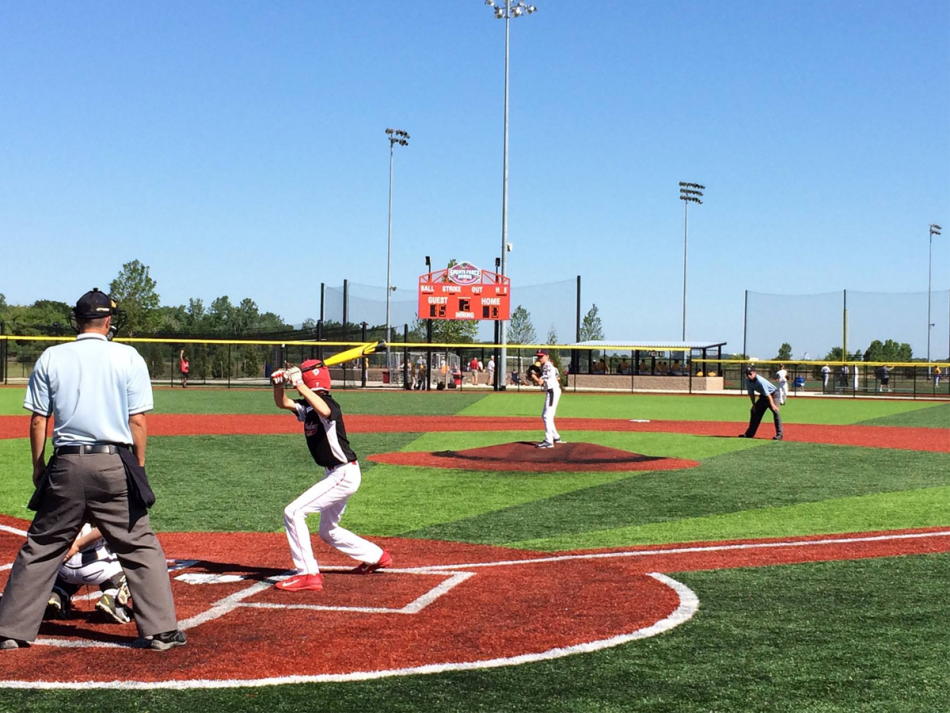 Baseball Fields
Sports Force Parks at Cedar Point Sports Center features 12 professional quality, synthetic turf baseball fields – including a replica Progressive Field championship diamond. Our youth fields utilize permanent and temporary fences to create an authentic atmosphere. The park includes:
8 Youth Diamonds
4 Full-Size Diamonds
Batting Cages
Bullpens
5 Lighted Fields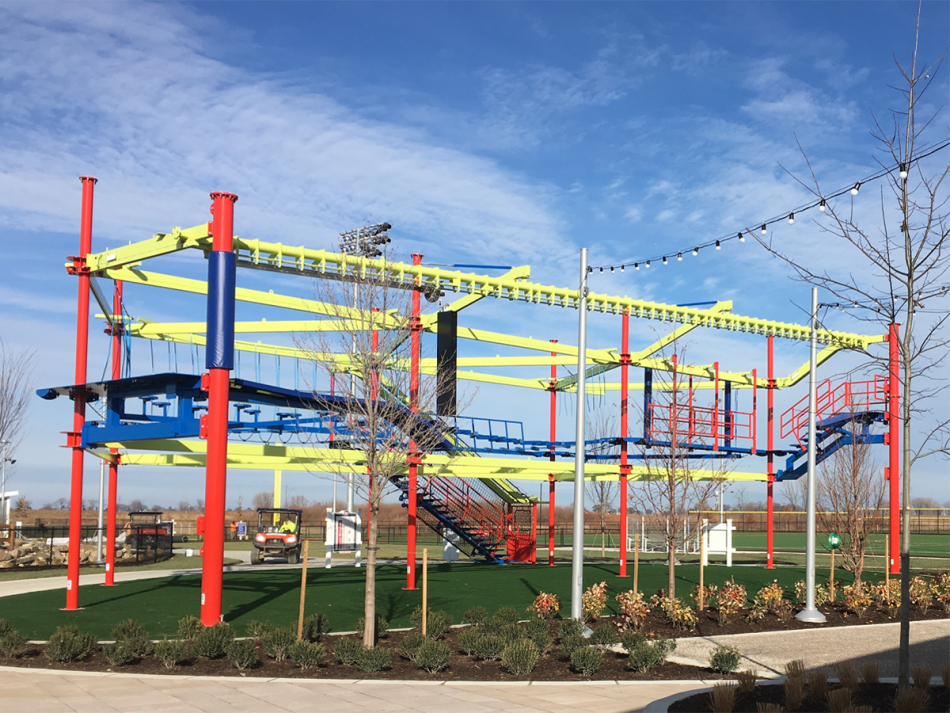 Sky Trail Ropes Course
Looking for a little more adventure in your downtime? Try out the ropes course located on-site for a break between games. Soaring over 25' in the air, the Sky Trail Ropes Course offers fun and challenging obstacles while providing panoramic views of the park, Lake Erie and Cedar Point.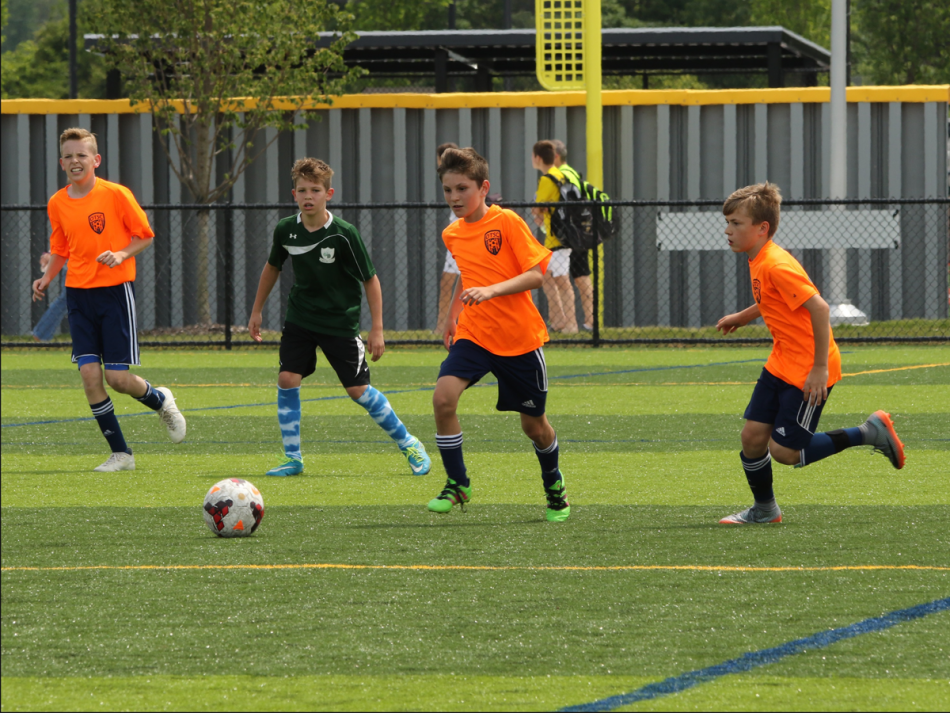 Soccer Fields
The park includes 8 full size synthetic turf soccer fields, including a championship field! The park features:
8 Full Size Soccer Fields
5 Lighted Full Size Soccer Fields
Up to 16 Youth Fields
10 Lighted Youth Soccer Fields
Team Warm-Up Areas
Spectator Seating
Scoreboards at Each Field (Youth and Full Size)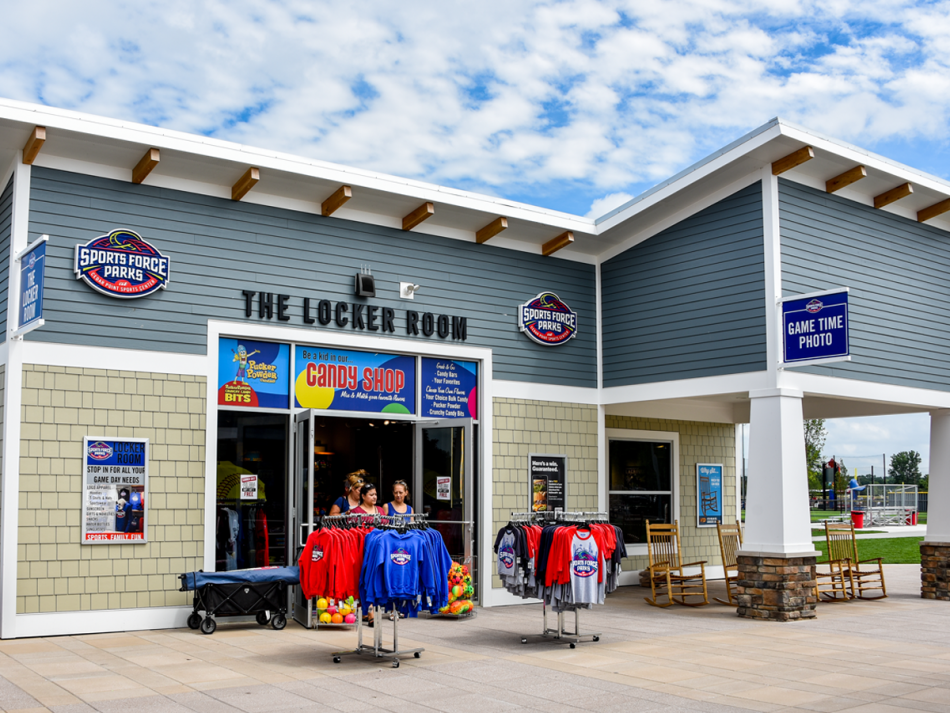 The Locker Room
Don't forget to take some mementos of your trip back with you! Sports Force Parks features a dedicated pro shop, The Locker Room, where you can pick up apparel, tournament souvenirs and select equipment. After you pick up a Sports Force Parks shirt or tumbler, stop by our candy shop to get your fill of all the candy you can possibly imagine!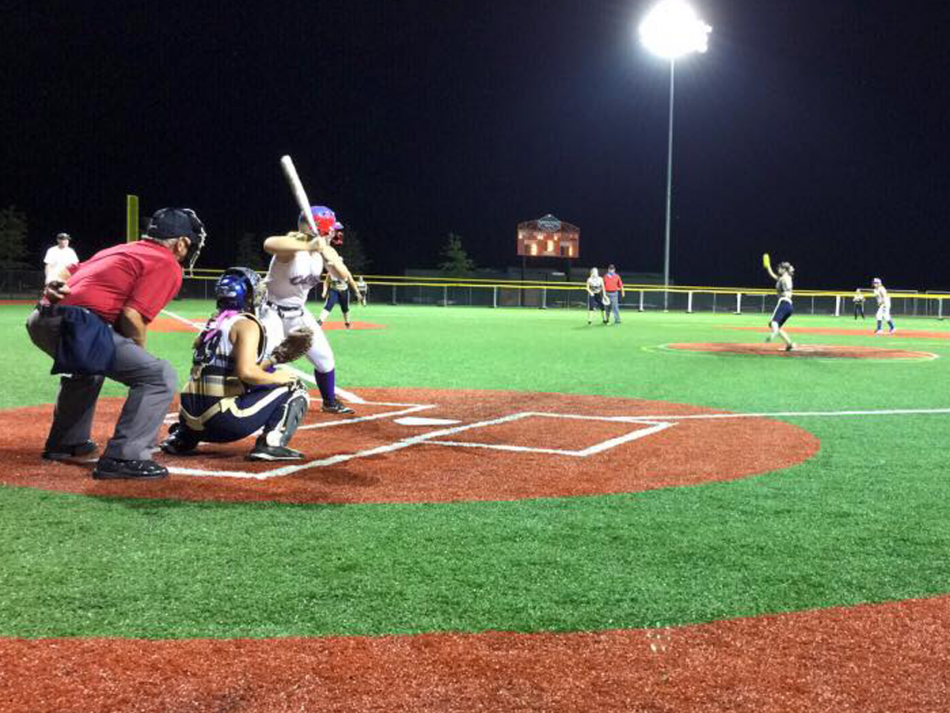 Softball Fields
Sports Force Parks features up to 11 synthetic turf softball diamonds. Say good bye to dusty weekend softball tournaments and visit our park that features:
11 Synthetic Turf Softball Diamonds
Batting Cages
Bullpens
Spectator Seating
Scoreboards at Each Field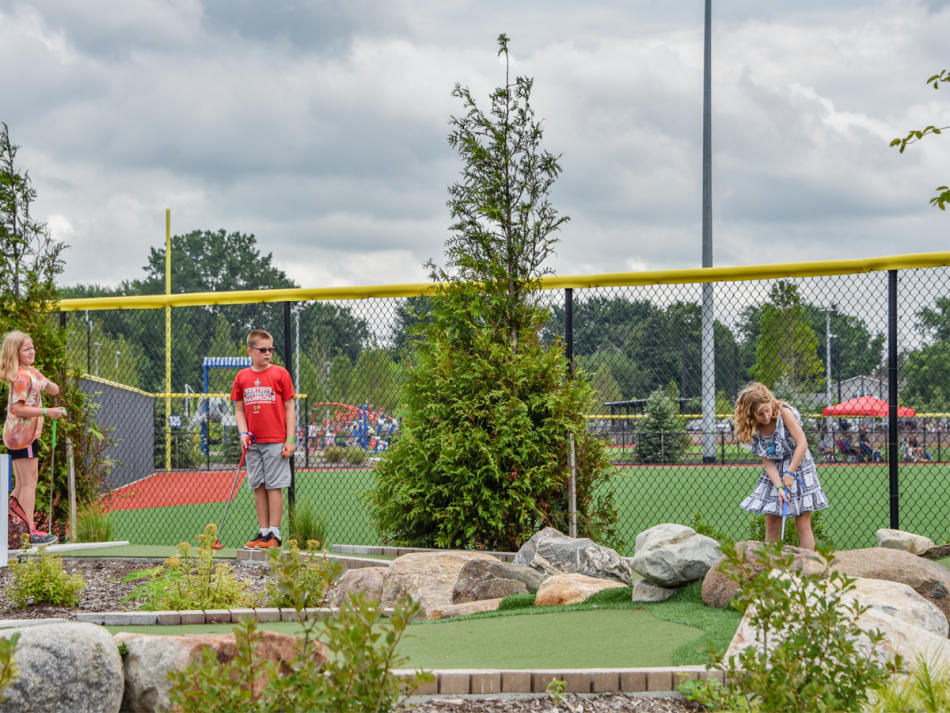 Putt-In Bay Miniature Golf
Whether you have extra time between games or your other youngster is getting antsy, walk over to our 18-hole miniature golf course on-site! Located centrally, keep one eye on the game and another on the putt-putt.
Lacrosse Fields
The park provides 8 perfect synthetic turf lacrosse fields. Tired of playing on beat-up grass soccer fields? Our lacrosse facilities include:
8 Full Size Synthetic Turf Lacrosse Fields
Team Warm-Up Areas
5 Lighted Fields
Spectator Seating
Scoreboards at Each Field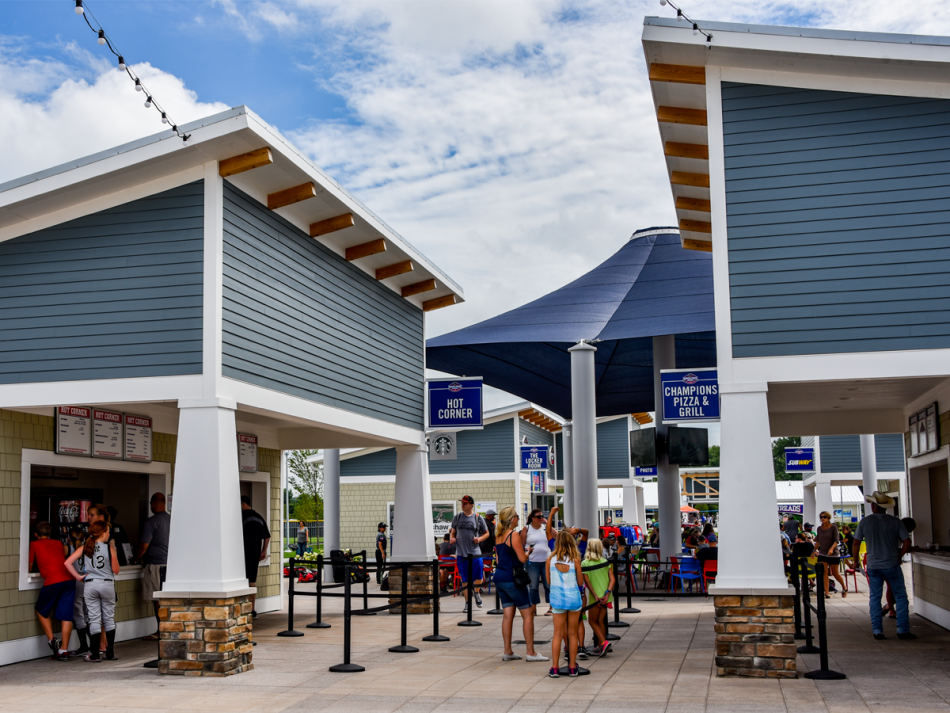 The Promenade
The promenade is the heartbeat of the park, acting as a gathering spot throughout the event. With a wide array of concession opportunities, you will realize these aren't your typical ballpark concessions. At Sports Force Parks, we are upping our food game with high quality concessions like the Dugout Grab n' Go, Hot Corner, and Champions Grill who serve up sports park classics like hot dogs and hamburgers.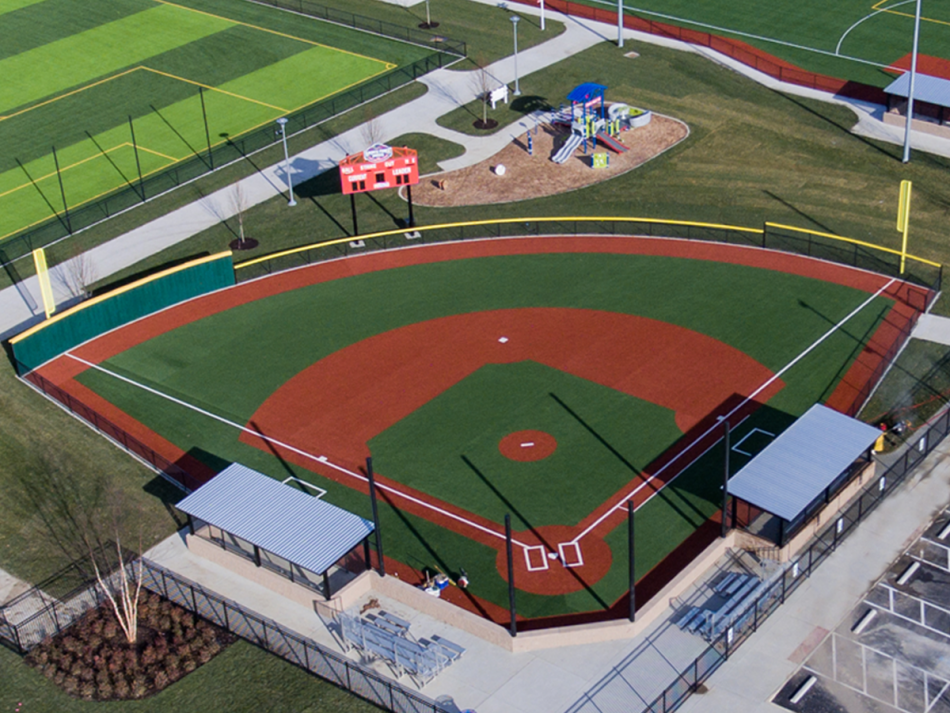 Vacationland Federal Credit Union Stadium
Vacationland Federal Credit Union Stadium is one of the coolest features at the park. This adaptive use field is 100% ADA-accessible, providing every child the opportunity to play at the best sports parks in the country. When its not being used as an adaptive field, it doubles as an 8U baseball field and home run derby stadium!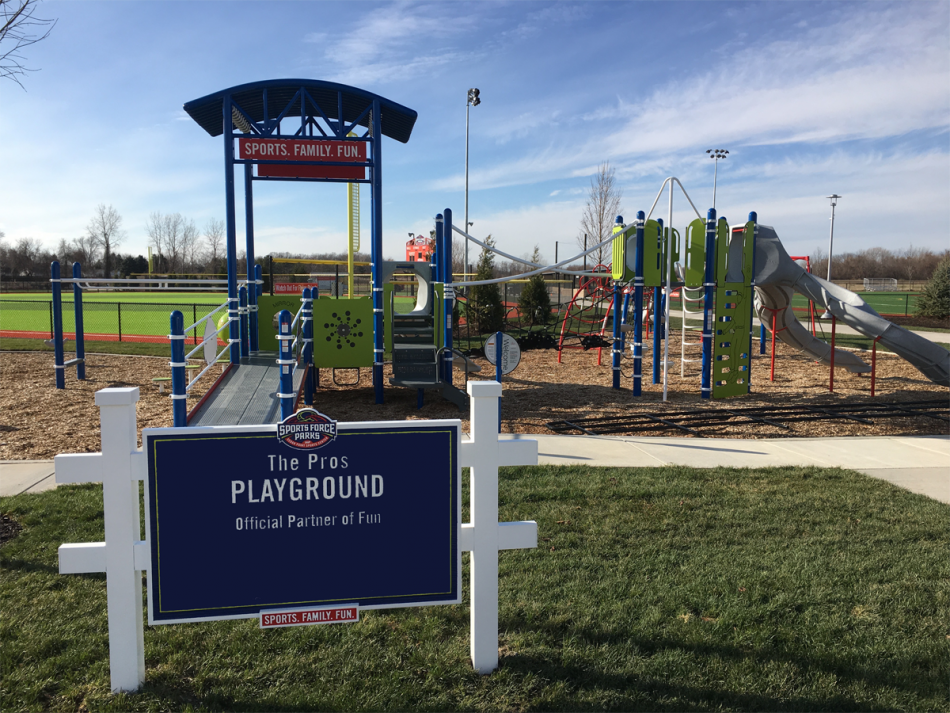 The Pros & The Minors Playgrounds
Along with the Putt-In Bay Miniature Golf Course, Sky Trail Ropes Course, and Sky Bounce Trampolines, Sports Force Parks also has two playgrounds: The Pros and The Minors. Our playgrounds are ADA-accessible and include sports-specific features for kids of all ages!
Great Lawn
The great lawn is one of the most dynamic areas of the park. It greets players and families as they arrive, offering passive and active recreation opportunities throughout an event. The Great Lawn gives families the opportunity to create memorable experiences throughout the weekend by participating in special events such as movies in the park, corn hole tournaments, and other family activities.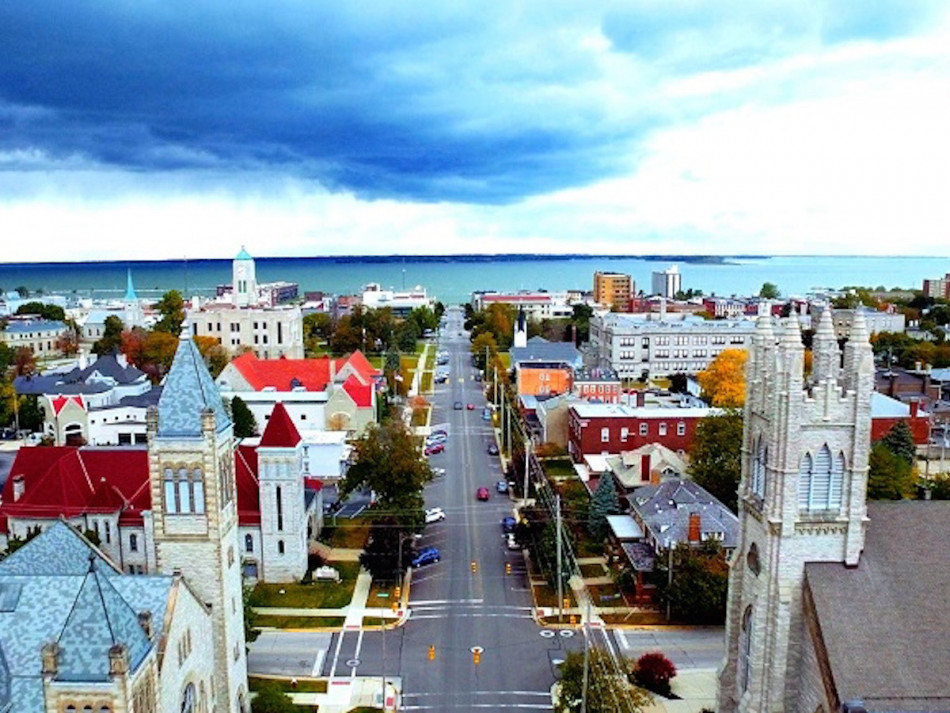 Partners
Sports Force Parks at Cedar Point Sports Center is proud to partner with a variety of companies that share in our vision of Sports. Family. Fun. From restaurants to family entertainment attractions to outdoor excursions to sports equipment, the partners are endless! Learn more about all of our partners here! For more information about becoming a partner, please contact us here.