Apr 10, 2018
Part of Their World: One Mom's Experience Raising a Child with Autism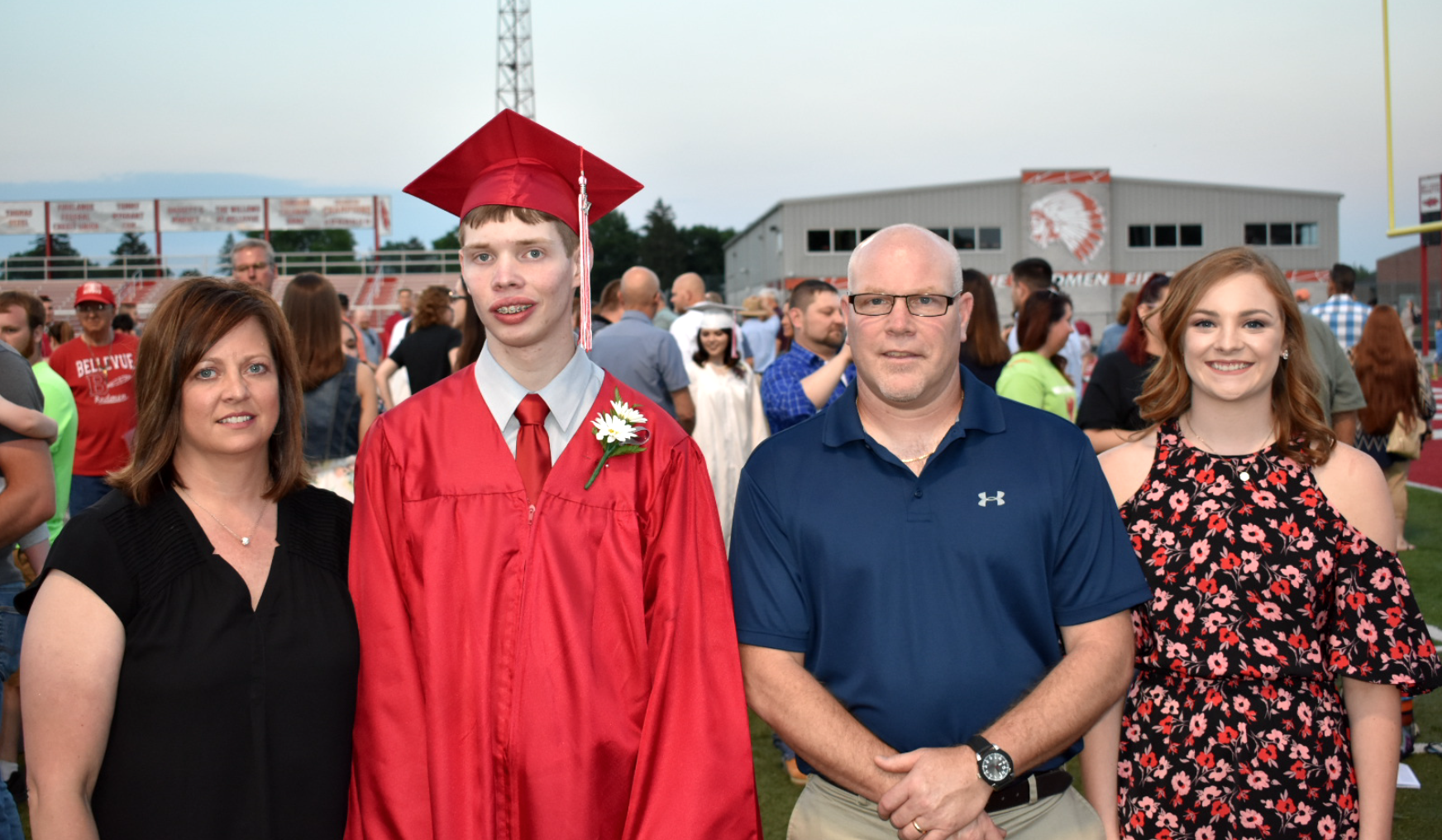 As part of Sports Force Parks' National Autism Awareness Month celebrations, we spoke to a parent of one of our Force All Stars to learn more about her experience raising a son with autism.
The Centers for Disease Control and Prevention (CDC) estimates that 1 in 68 children in the United States have autism. Around one third of people with autism remain nonverbal, and another third have an intellectual disability. But people with autism are so much more than their challenges. That's why Autism Speaks, a leading non-profit organization supporting individuals with autism, defines autism or autism spectrum disorder as the following:
"....a range of conditions characterized by challenges with social skills, repetitive behaviors, speech and nonverbal communication, as well as by unique strengths and differences."
Valerie is Cobe's mom. Cobe is an extremely active 19 year old who loves riding horses, meeting the Peanuts characters at Cedar Point, and is constantly using his talkative personality to charm friends and family. He also happens to have autism. "Cobe didn't speak until he was seven years old, but now he's talking all the time!"
While delayed speech is a known characteristic associated with autism, Valerie says that there are some common misconceptions about the disorder. "A lot of people think that kids with autism don't want to talk. When we're out in public, people are sometimes afraid to talk to Cobe, but they shouldn't be."
Focusing on getting Cobe involved in a variety of activities has helped not only with making him a more well-rounded individual, but over the years, it's also helped Valerie come to terms with Cobe's diagnosis. "In the beginning, I blamed myself a lot. I felt like I did something during my pregnancy to cause this, but once I realized that I didn't do anything wrong, I started participating in more activities associated with the cause. Getting involved helped us as a family decide on how we could make the best decisions and help Cobe. We also learned how early intervention and therapy would benefit him at an early age."
Valerie says that while their family is just like everyone else's in most ways, there are a few things they have to do differently. "Cobe appreciates a very structured environment, so everything we do is planned. We also seek out quiet activities like sensory friendly movie screenings or trips to the park."
Every family's experience with autism is different, Valerie says, but one common theme among kids with autism is how proud they are when they accomplish something. Last summer, Cobe participated in Sports Force Parks' North Force Sports Camp, a day camp for children with disabilities hosted by SFP and North Point Educational Center. "He had so much fun at camp, and the encouraging environment definitely brought him out of his shell. He loved kickball and was an awesome baseball player!" Valerie says that the more she gets Cobe involved in, the more positive changes she sees in him. "I want to equip him the best that I can to be a successful adult in our community."
For those who are hesitant to get to know a child with autism, Valerie has a little advice: "The biggest thing I really stress with people is to take the time to get to know a child with autism. Be patient! It might take a little longer than getting to know a typical child, but it's so worth it. It can be intimidating sometimes because kids with autism tend to live in their own world, but once you get into their world, you learn it's this incredible place you can't imagine not being a part of."
For resources and additional information on autism, head to autismspeaks.org.
---
Back to News