Nov 5 - Nov 6, 2022
OAC Football Championship
Participants
Game Guarantee
The 10U, 11U and 12U Ohio Youth Football State Championships are back at Sports Force Parks at Cedar Point Sports Center
5 Coaches Per Team. Head Coach will receive coaches info at team check-in/weigh in.
Admission: $11 per day or $19 for the weekend (Athletes and 5 & Under Free)
Admission: $10 per day or $15 for the weekend for seniors.
No Outside Food & Beverage
Locker Rooms Not Available
Limited Seating, Please Bring Chairs
Tournament Details:
All teams entered in an age group are listed in order of lowest high school enrollment to highest boy's high school enrollment. Teams are then split into divisions.
Tournament Director has the right to close entry early due to capacity and combine divisions. Early entry is advised. Depending on registration on schedules, this may become a three-day event with play starting on Friday. Additional details to follow.
Please email questions to info@ohioathletics.com
Coaches & Parents must have completed the Ohio Dept. of Health Concussion Info and Lindsay's Law prior to the season & coaching.
Lodging:
Sports Force Parks at Cedar Point Sports Center has partnered with Oakwood Lodging Group to assist with all of your tournament housing needs. All rooms MUST be booked using Oakwood Lodging Group. They offer the lowest rate online and have access to a wide variety of hotels/resorts in the Sandusky area! Check availability and a full list of the hotels by visiting Oakwood Lodging online listings or calling 844-421-4210.
Teams from the local area (within 70 miles) are not required to stay in a hotel and can choose to commute to the park each day. We will use the Head Coach's address to determine this. Non-local teams that choose to book outside of this lodging process will be assessed a $350 fee upon team check-in.
Location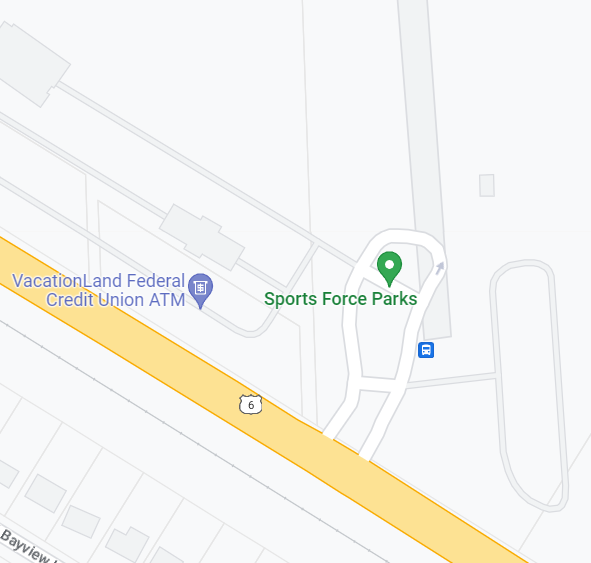 3115 Cleveland Road W Sandusky, OH 44870